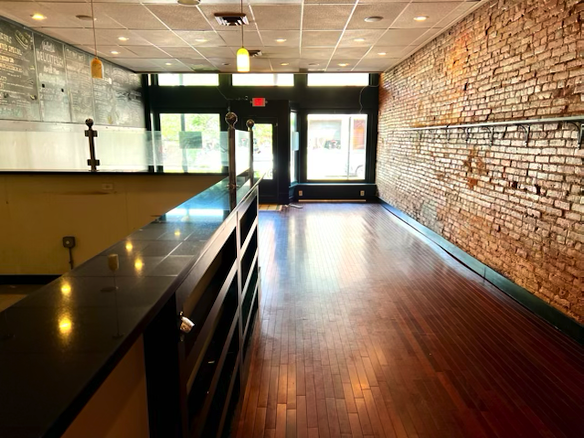 Main Street St. Charles Missouri
1850 sf space in the center of Historic Main Street St. Charles. Has been a deli for the past 10 years. This location is a walking area that attracts, tourists, locals, workers, bicyclists from Katy Trail, and is within a block of hospital, county and city government buildings. The front of the house includes warm wood foors, exposed brick walls, and a chalkboard wall for menu and specials. The service Counter ihas a glass enclosure and granite top.
This space includes a handicap toilet, and a kitchen area with 3 compartent sink, greasetrap, hand sinks, other sinks and, storage area. See gallery page for more photos & floor plan.